Norfolk Street Cruisers .
Club Cars , Boy
With the minor now sold and the Austin a long ways off Mark has decided to do a quick build for this summer 2010? I don't think it will be quite as quick as he thinks.
starting with an unsuspecting Vauxhall FB and a manual Omega 2.5L V6 the build begins.
Rear axle is from Phils Cortina, it has stood Phils heavy use (Burn outs) from the 302 so hopefully its looking for an easier life behind the V6. Phil had the axle re-drilled in the early days to suit Vauxhall stud, bonus. it also dropped straight onto the FB's leafs without the need to alter mount points, double bonus.
Well the engine is in the hole but not without a struggle. Omega sump has fins wider than the chassis rails, A call to Courtenay reveals that Vectra V6 sump has no wings, onto the net, find and buy vectra sump. what we did not find out until it arrived is that the vectra when turned wound be rear sump. this is a big problem with older cars that have steering boxes and cross links to foul. so Engine is currently sitting on the suspension towers waiting for a new sump, home made from tin or a cut chop re-weld of the two current offerings. the engine needs to go back a further 4" or 102mm and lower if we ever want to have an unmolested bonnet to fit.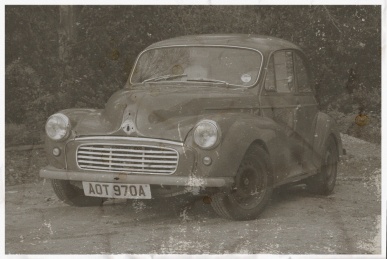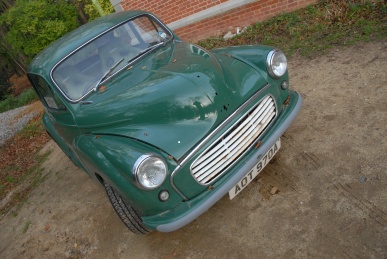 This Morris Minor has been 10 Yrs in the build, delayed by starting business, getting married, having children and spending more time building bikes than cars.
also being built is this 1942 Austin Pick Up, look forward to seeing this one in 2017