Norfolk Street Cruisers .
Steve & Dilli
Yes I know the front page said chevy's and shows a mustang, that because I still need to get good pick of the current collection, this being a 64 corvette, and early chevy truck. Camaro was sold but dilli still has the Mustang
Steve
The ones I know about, Adventora, Ford 34, Camaro, Dodge Coronet Wagon
The Camaro has been Custom Car featured twice, as it is now and about 10 years earlier in orange. Here's Steve collecting a Judges Award at the NASC Nats 2005.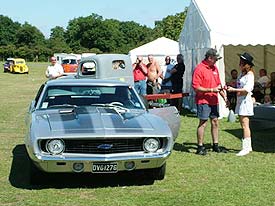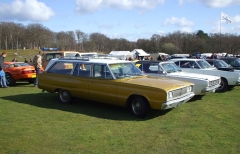 Dilli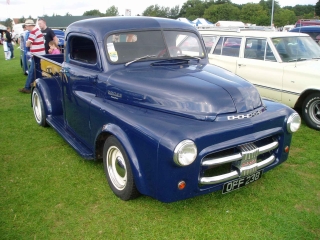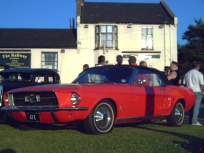 Dilli was in the mags with her very nice Dodge pick up. both lowered and chopped. sold after may years of service to halp finance the latest toy, an 1967 Mustage Convertable. The guy in the states said it had never been welded, he did not lie, he also neglected that repairs were done with news paper and filler. A lot of restoration work at Mark's Power & Performance shop now sees the mustang almost ready for the 2008 season.
Dillis truck in the mag Aug 98