Norfolk Street Cruisers
Club Cars , John Sterman
After the Mini, for a long time John owned a very nice high riding Minor van named 'Just Booglin' which he later altered to the coral coloured pro street version. (photos stolen from the web until he gives me some) He is now into a Dorset project, based on a carson topped drawing from a Street Machine Motivation page, it's sure to be good, but unhurried, if the Minor was anything to go by.
Time is tight as John's work is very sort after, as owner of IR Body Repair he has painted a number of cars including Andy's Galaxie and it's tribute model in 1/24 scale. He is also in the process of stretching a Porsche Boxster to fit an imported american kit.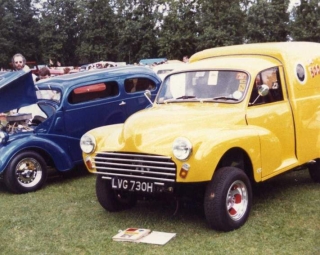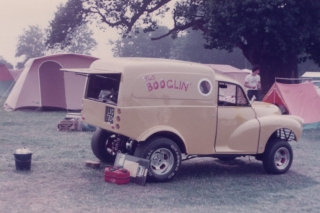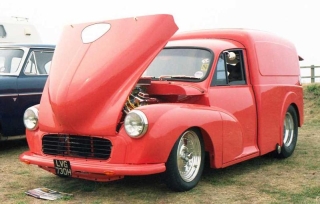 Progress shots of the Dorset, the aim is to be all british, so a tuned rover V8 will be fitted when the time comes.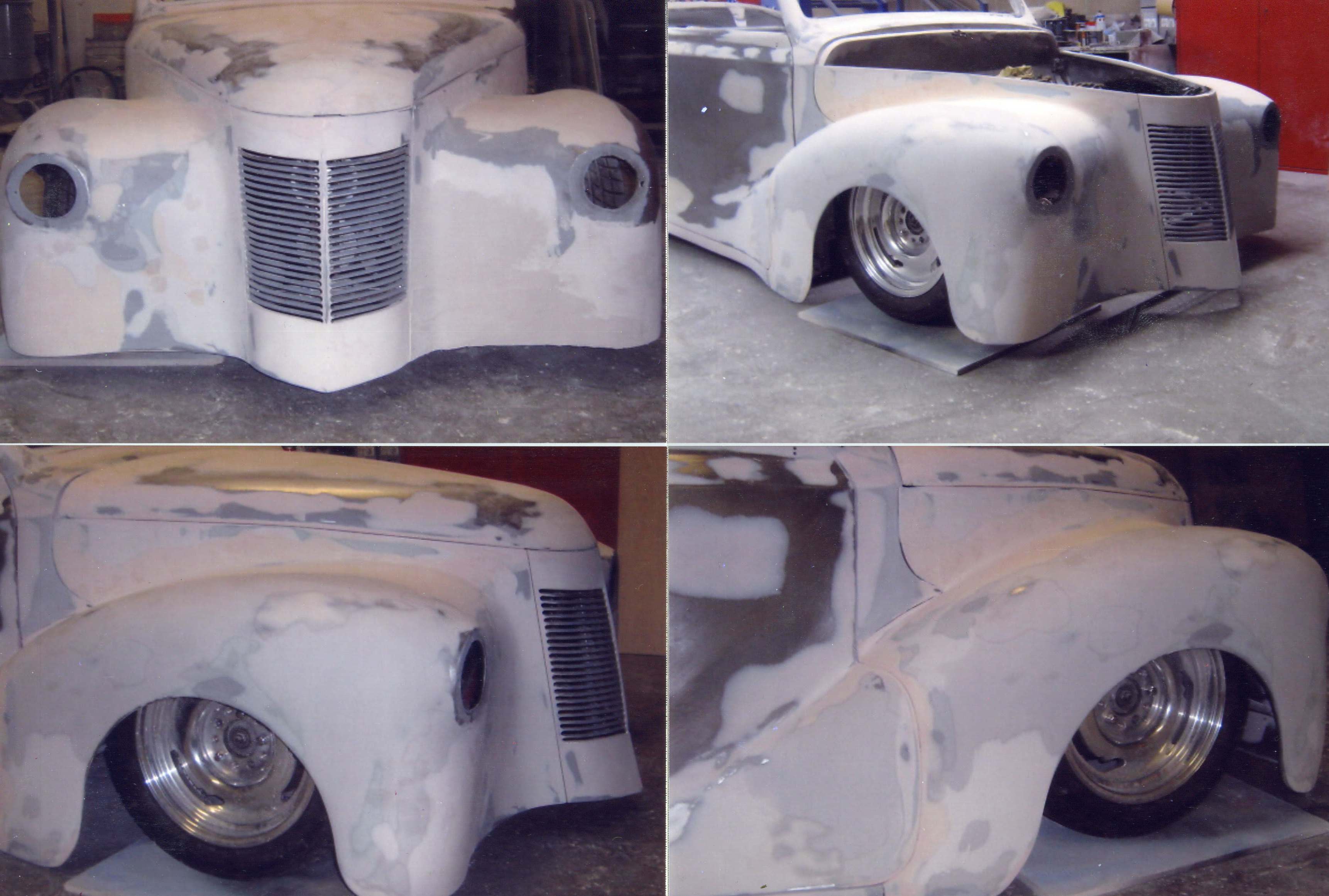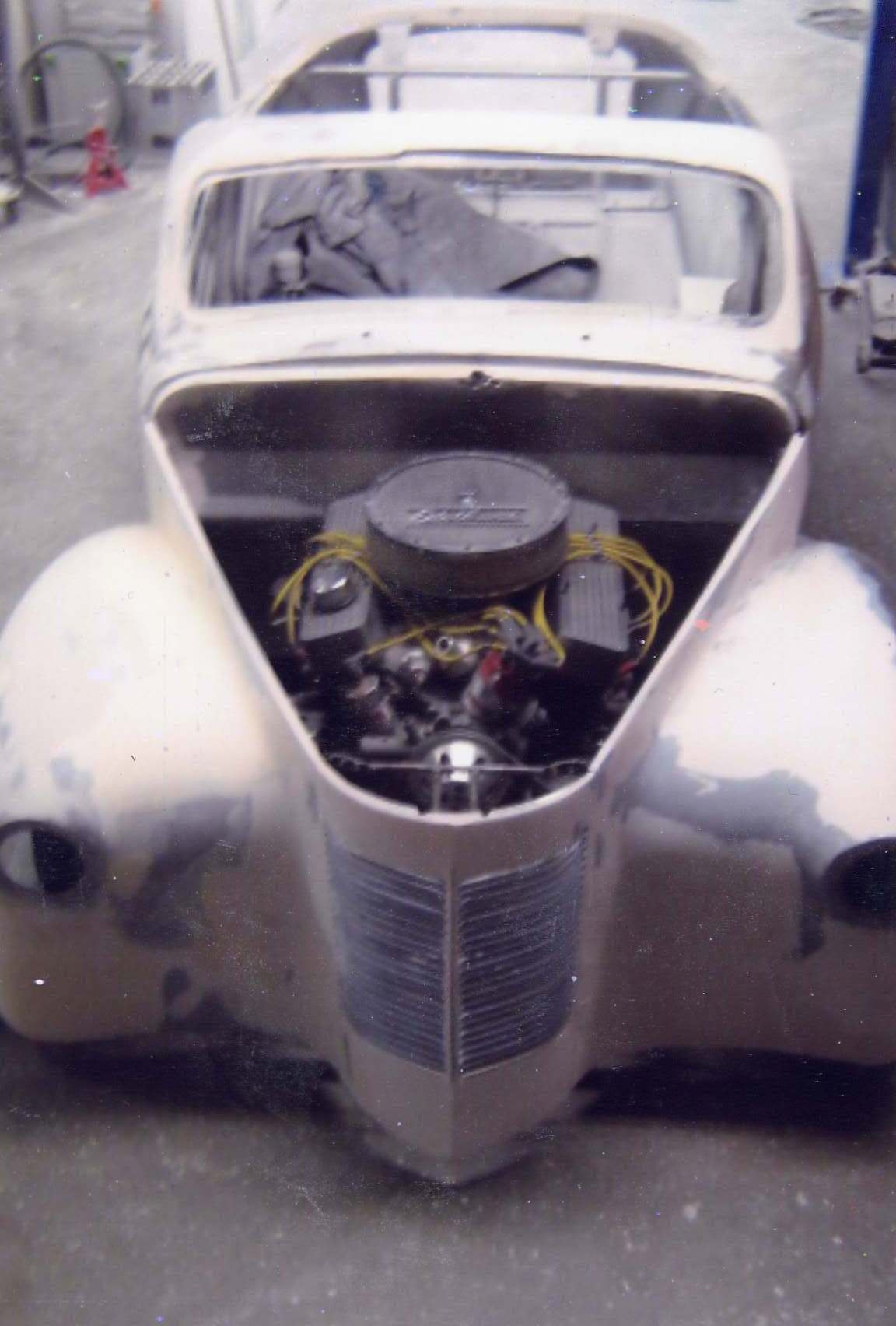 Most of the metalwork done, engine in