Norfolk Street Cruisers
Club Cars , Chris Norman
Chris's previous rides include a Dutton Melos, 100E, Vauxhall Magnum, Mk2 Escort and this frequently owned/sold Cortina.
After a number of years of trying and building a number of other rods we think chris has finally got the car he wanted
It seems we were wrong and the 1964 Ford Falcon has now been sold.
Chris now has a 1965 Ford Mustang? (isn't that the same car with a feminine body shell?? whatever next a restored matching numbers classic??)
can't wait to see the photos Chris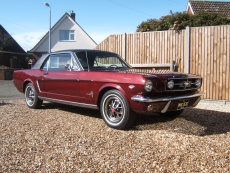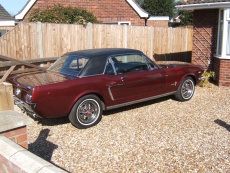 I though this was a keeper, but growing children and no leg room mean this has gone and Chris is again on the look-out,
What next?
I will let you know when I do, maybe a Dodge Wagon?